Javier Castillo
Lucas "Luke" Bombay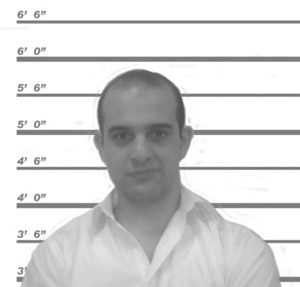 Javier Castillo, Jr. has grown up in Greenville, NC. He graduated from East Carolina University in 2000 with degrees in Business and Spanish. He has been in and out of the theater world at different points throughout his life. The role of Lucas Bombay is his first stage role in over 10 years. Javier returned to the stage last year when he began performing with Ooops Improv Comedy Troupe. Javier would like to thank his wife Paola and his daughters Andrea and Gabriela for their patience and support during the rehearsal and production of this amazing show.
Michael Tucker
Charles "Chuck" Maddox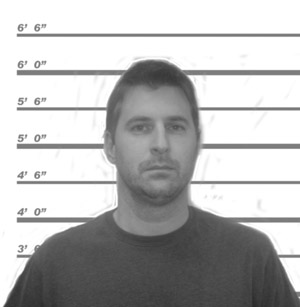 Michael, 34, is originally from Kinston, NC. He spends his days working in Greenville for East Carolina University. Michael got his first taste of acting playing cucumber #2 in a school play in elementary school. The grueling experience was so traumatizing that he gave up the stage for many years. It wasn't until 2007 when he discovered the magic of comedic improv that he decided to give acting another shot. "Enemies" is his first dramatic role, well, if you don't include that cucumber thing.
Heather Brown
Emily Bombay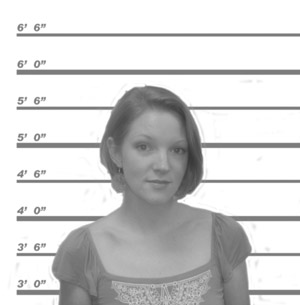 Heather is thrilled to be a part of the world premiere of Enemies. After performing on stages up and down the east coast and abroad in Europe, she is pleasantly surprised to call Greenville home. She most recently appeared in the MAC's Five Course Theatre production as Harriet in Overtones. Though Heather enjoys the challenge of portraying an emotionally vulnerable woman her favorite roles have been women of strength such as Natella Abashwili (The Caucasian Chalk Circle), Hedda Gabbler (Hedda Gabbler), Lillith (Dispelling the Myths) and Grace Clements, Mill Worker in the International Tour of Working the Musical. Through her research to portray Emily, she has been moved by the men and women behind the badge who put themselves in harms way for our security, and captivated by their families who sacrifice so much, we are indebted to you. She would like to thank Joe for sharing his brilliant script, Jay for his patience, Jane for her belief in us, Javier for sharing his craft and the entire cast for their realism. Heather owes her success/sanity to her adoring husband, hilarious children, patient coworkers (One Source shout out!), and captivating friends (Yea, inner self)! Brace yourself and enjoy the show!
Daniela Hart
Jillian Brennan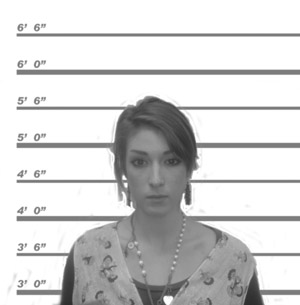 Daniela Hart has just recently moved from her home in Bryan, Texas to Greenville to begin her college career. She is a freshman in East Carolina University's department of Theater & Dance where she is majoring in Musical Theater. Although she is just beginning to receive official training in acting, she has performed in many shows throughout her high school years. Acting credits include the lead in ?Annie Get Your Gun?, the narrator in ?Joseph and the Amazing Technicolor Dream coat?. She has also been in the cast of ? Godspell?, ?Once Upon a Mattress?, and ?Sound of Music?. During her first semester at ECU she played the role of Unicorn in ?the Lion, Witch and the Wardrobe?, participated in several student films, and has thoroughly enjoyed her acting, singing, and dance classes thus far.
Anthony James Holsten
Steven Morris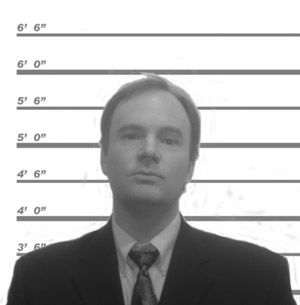 Anthony has appeared on and directed for a number of stages from Florida to New York. In addition to teaching at both East Carolina University and Pitt Community College, Anthony is also the co-founder and artistic director for the Greenville Theater Project, best known for its local Ooops! Comedy Improv troupe. Some of his previous acting credits include the manical title role in Macbeth (NC), the romantically-challenged Petruchio in Taming of the Shrew (NY), and the hapless lead in David Ives' Don Juan in Chicago (FL). Anthony and his wife, Marlo, recently celebrated their greatest roles yet: in September of 2007, they became parents to a beautful boy named Ethan.
Larry B. High
Dr. Malcolm McBride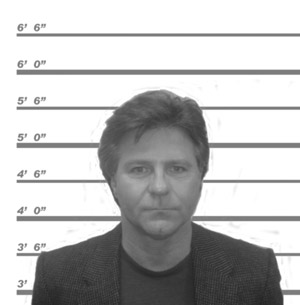 Larry is pleased to be making his debut at E.C.U. as Dr. Malcolm McBride in "Enemies". He has been involved in theatre since the early 80's from Charlotte to Greenville doing shows such as "Will the Mail Train Run Tonight?", "A Taste of Conrac", "Moon Over Buffalo" 1 & 2, "Rumors", "Nutcracker", "It's a Wonderful Life", etc. He would like to thank Jay, Joe, and Jane for the opportunity and for the pickings of a great cast. He also thanks his wife for her continuing support. They live in Rocky Mount and have 5 wonderful grown children.
Patrick Sullivan
Addict / Erin / Ricky "Eights"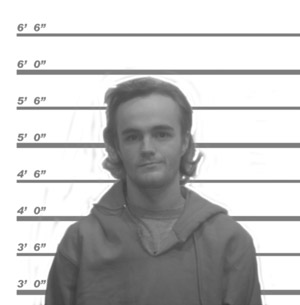 Patrick Sullivan began acting when he was in high school in Chesapeake, VA. Some of the plays he has acted in are Fiddler on the Roof, The Scarlet Pimpernel, The Sound of Music, You're A Grand Ole Flag, and Barefoot in the Park. Patrick has also directed an amateur production of the musical Godspell. He would like to thank God, family, and friends for all of their support.